Home security system insurance discount in Charlottesville and other ways to reduce expenses with a smart home security system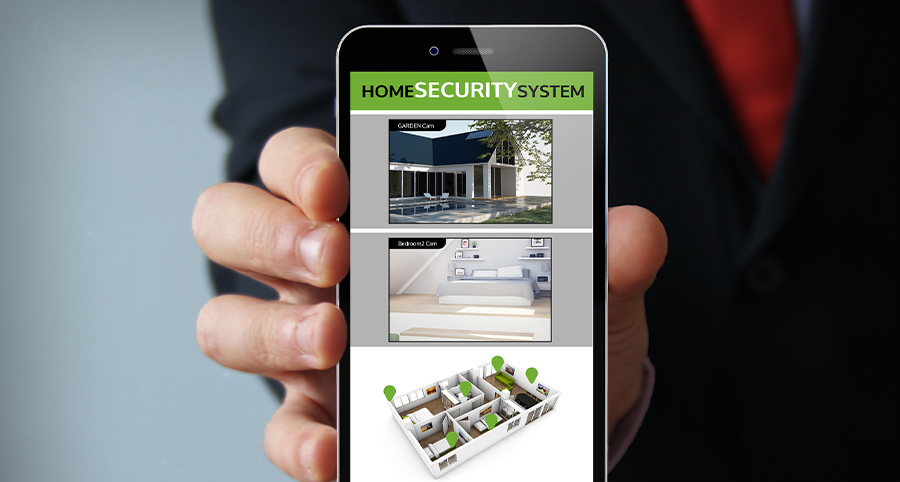 It's commonly accepted that home security systems are valuable enhancements to enhance your family's safety. They safeguard your house from danger with innovative tech like surveillance systems, smart locks, and alarms. With the right system, you also enjoy the benefits from a monitoring team that has your back as soon as the alarm is triggered.
The improved defense is wonderful but there's more as your security installation can even make an impact in your budget. To start, you can save on energy expenses with home automation. And it just so happens that fully integrated systems like the ones installed by Vivint can include a home insurance discount.
Monitored smart homes are best for insurance discounts in Charlottesville
It goes without saying that you have a chance to get an insurance discount on your home security system in Charlottesville. The size of the discount may vary greatly and is contingent on two important elements - your insurer and the kind of equipment you include. While a minimal, straightforward alarm with one or two window or door sensors might result in a minor premium reduction, there may be an opportunity to increase your discount to a higher level.
When you have elements such as surveillance, monitored carbon monoxide detectors, and smart locking systems, you might get more of a financial benefit from your insurance provider. If you want an even bigger discount, be sure to incorporate 24/7 monitoring. If you add monitoring, you're telling the insurer that a trained professional is constantly looking after your residence and ready to deal with an emergency, regardless of whether you're home or not. To find out if your home qualifies and the amount you can save, touch base with your insurance agent.
Home automation in Charlottesville offers additional savings
Home automation is another effective way to reduce costs with your security system. Imagine having a smart thermostat that actually knows your daily schedule and adjusts accordingly. If you exit for the day, your thermostat is able to adjust automatically to help you conserve energy. Your lighting can operate in a comparable way and light up when you come into a room or deactivate if you depart. In the long run, the decrease of your utility costs can be substantial.
Complete systems from Vivint are easy to customize and may be configured during the install or done later through your central command hub or smartphone app. You can quickly set up a versatile, multi-faceted system.
Didn't remember to shut off your lighting? You can now get access from anywhere
One more way to cut costs is through remote access. Even though your smart home can adjust automatically, you may also easily direct devices from your cell phone. If you forget to turn off the lights or alter the thermostat in advance of exiting, no need to worry. All you need to do is pull up the Vivint app on your cell phone and make the needed changes. You can even engage or disengage your system from wherever you are. Would you like to adjust how your components work together? You are able to do that from your mobile device as well.
Contact us for your own home security system in Charlottesville and get the savings you deserve
Ready to start cutting costs with a home security system insurance discount in Charlottesville? Consult with a Vivint expert today to design a smart home with 24-7 monitoring that will decrease your insurance rates while increasing your home's protection and versatility. Call (434) 404-5302 or complete the following form to begin.
Areas Served Around Charlottesville By Smart Security Specialists Your Local Vivint Authorized Dealer